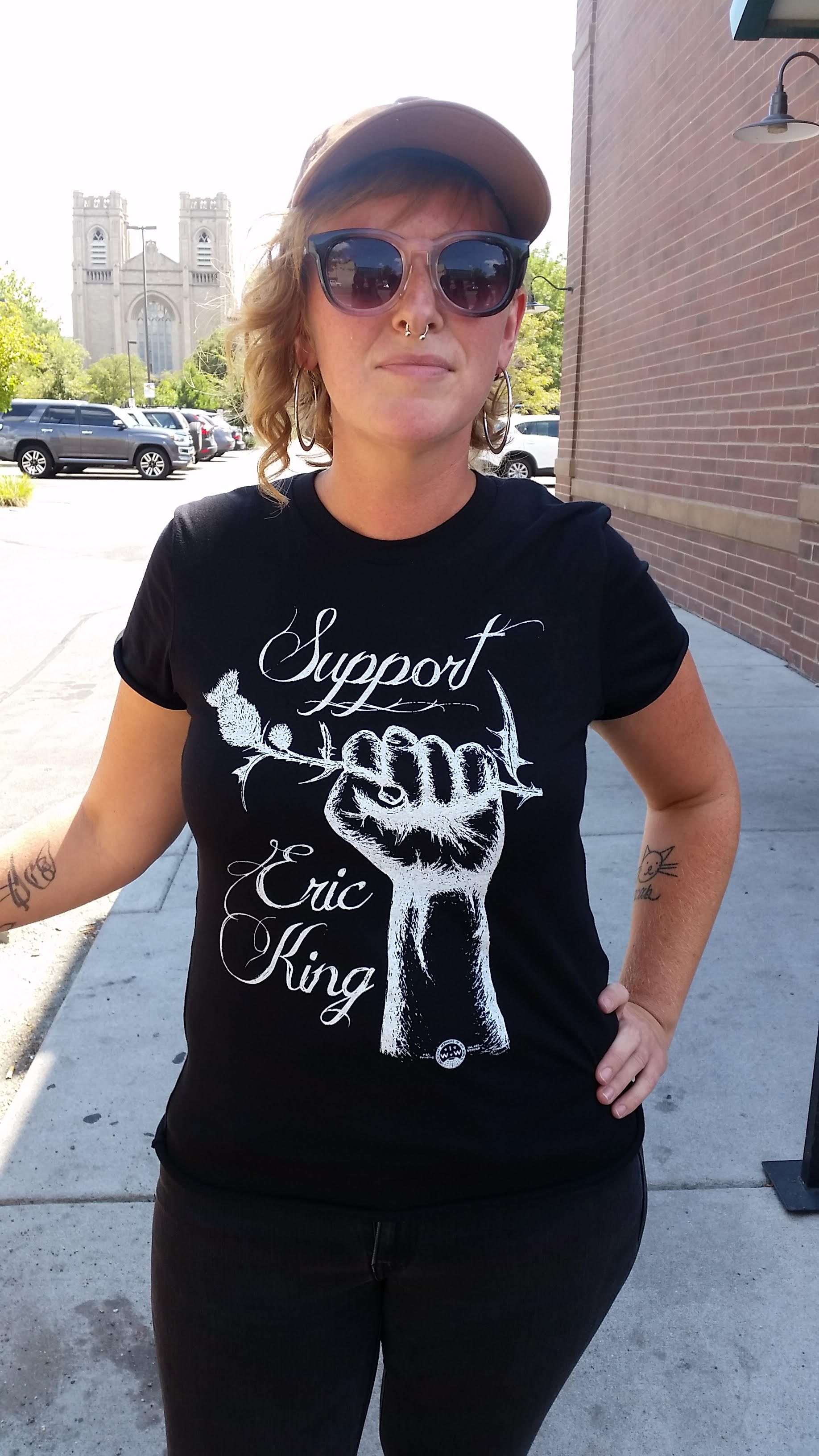 Support Eric King T-Shirts are Here!
We're excited to announce that the Eric King support t-shirts are in!
Show your solidarity by ordering one today! We're asking for a $20
donation per shirt. All proceeds go to EK's support, including
commissary and phone calls.
To order a shirt, donate online at https://fundrazr.com/campaigns/0yoZc
and then email us at erickingsupportcrew(A)riseup.net with your shirt
size (S, M, L, XL) and mailing address. You can also email us to get
a mailing address for donations by check or money order.
In other good news, EK is out of solitary confinement! He now has
greater access to recreation, is able to be social once more, and has
been reunited with a friend who is also serving time there. Send him a
letter or card to help him celebrate this change in his conditions and
to let him know he's not forgotten!
Eric King
#27090045
CCA Leavenworth
100 Highway Terrace
Leavenworth, KS 66048