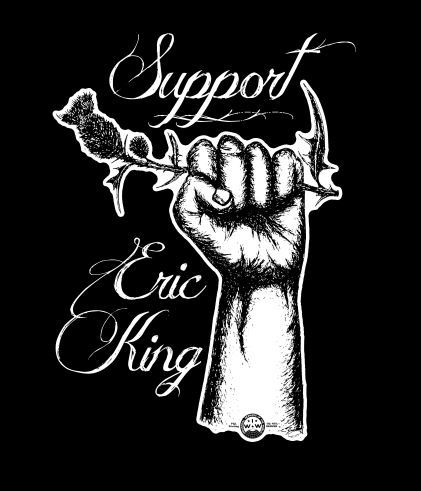 A quick update for supporters around the world. A continuance has been filed for Eric King's federal trial, pushing the trial date back from July13th to October 26th. We will keep you updated on the progress of his case and reach out when we're starting to prepare to pack the court for his trial.
In the mean time, Eric remains housed in segregation at CCA Leavenworth.
We ask for all your love and solidarity while he continues to fight for medical care, including outside testing for an increasingly serious medical situation. We will update everyone as we get more information about his health.
Right now, Eric's nutrition is of the utmost importance and we want to be able to help him achieve proper nutrition to keep his body as healthy as possible. We need help sending him commissary each month so he can buy adequate amounts of vegan food and vitamins in addition to other necessities. Any donation helps! The link to the fundraiser is here! https://fundrazr.com/campaigns/0yoZc/sh/a4jVK6
The above photo is a mock-up for support t-shirts that should be available very soon! Keep an eye out.
Until all are free!
Solidarity (A)