Eric would like to update folks with some info,
It is pretty impossible to count the amount of retaliatory disciplinary write ups since Eric has arrived at FCI Englewood that the prison has attempted to send to the FBI for investigation. These are some of the latest rejections that the FBI determined there was no grounds for prosecution.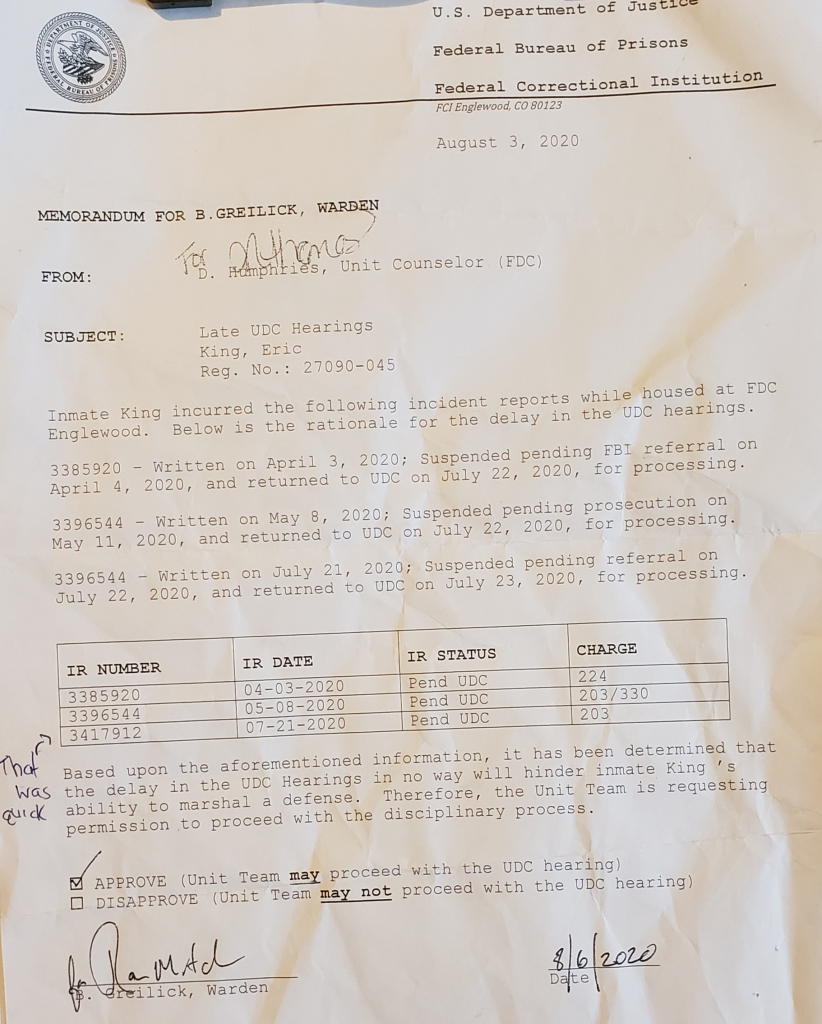 In addition, the write-up that Eric received after he was attacked by an officer On April 3rd 2020 in the showers of FCI Englewood was not only rejected for investigation by the FBI, the BOP's own disciplinary system expunged the disciplinary write-up that claimed Eric assaulted this officer. The "court" within the BOP, that requires little to no evidence could not even proceed with the disciplinary process.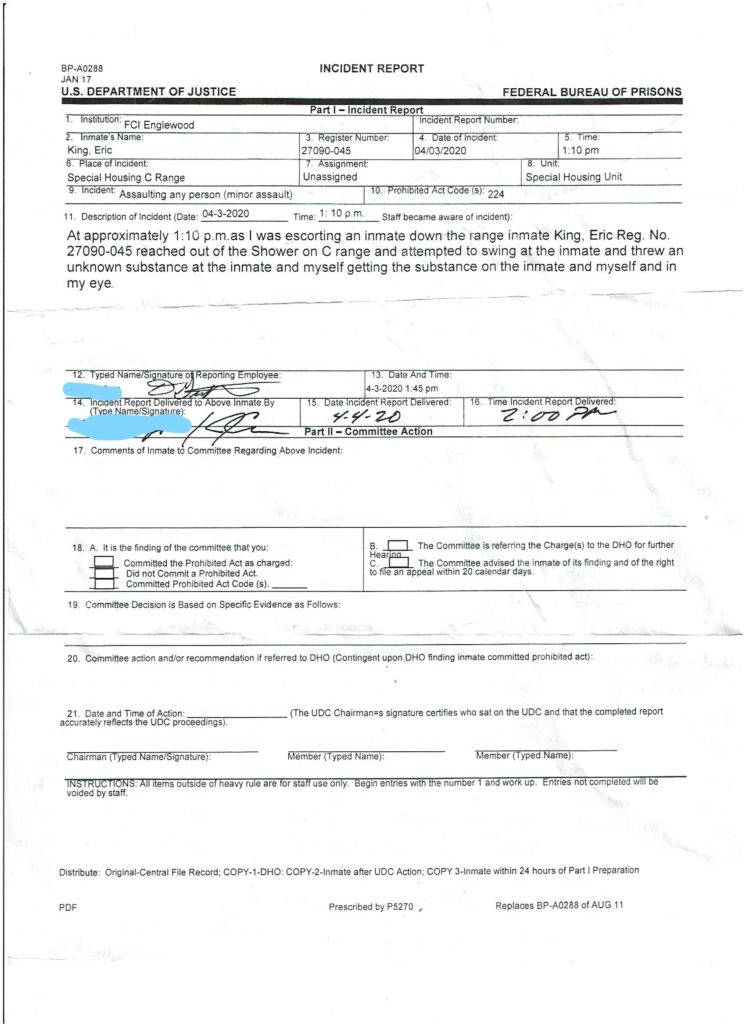 We would hope that since it has been proved beyond reasonable doubt that Eric had no part in his own assault the Captain and Warden will decide to actually investigate this officer's behavior towards Eric leading up to the assault and the complaints that were filed, as well as the harassment from this officer after the assault. However no one is going to hold their breath.