We would like as many people as we possibly can to report the assault and communication restriction. It takes 5 minutes and can be done online. Below are screenshots to show how to submit a complaint.  A sample submission is below as well as a file to attach (BOP program statement)
https://forms.oig.hhs.gov/hotlineoperations/report-fraud-form.aspx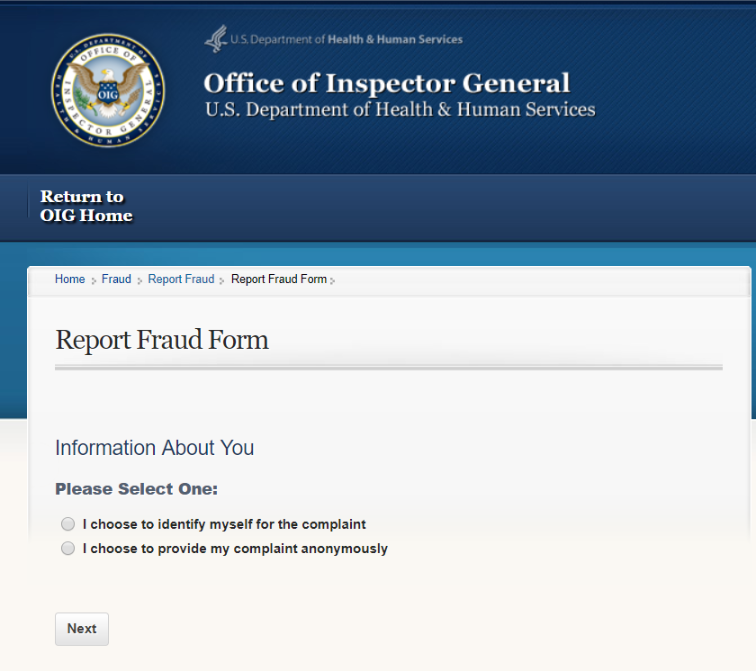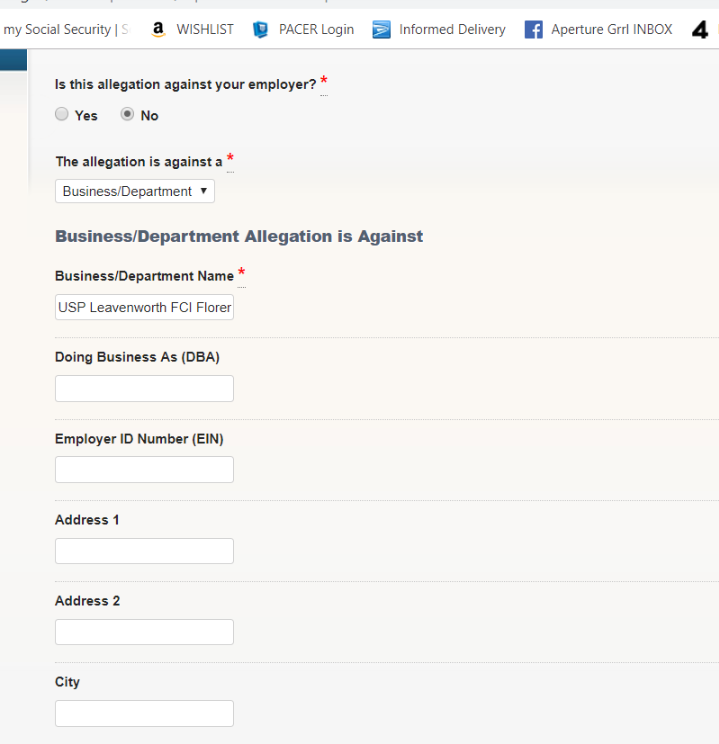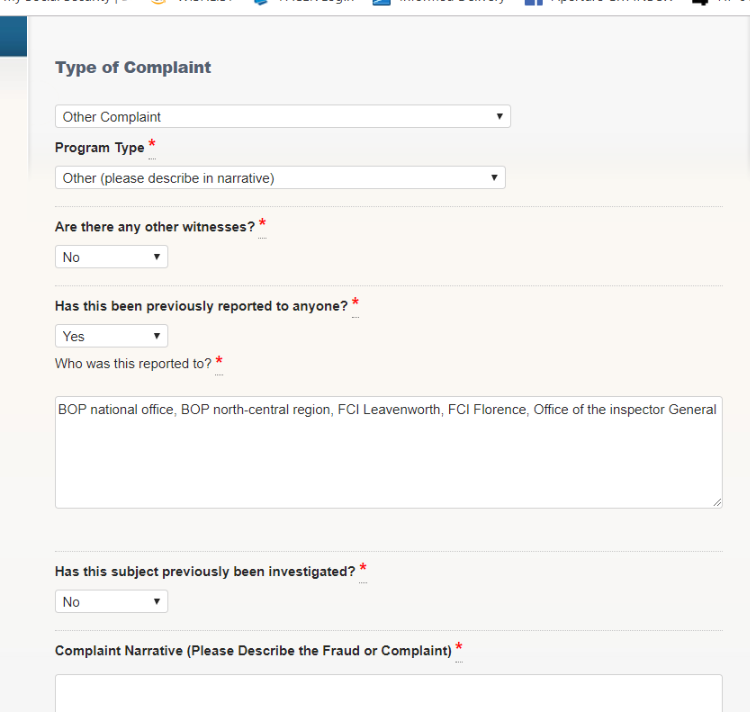 If we can flood their inboxes over the weekend they will have to read it at least once and hopefully it can catch someones attention.
Sample complaint to submit:
I am writing in reference to Eric King 27090045. He has not only been assaulted and tortured by BOP staff but he is now being illegally kept from communicating with his family.
On December 1st when Eric attempted to make his one allowed phone call a month he dialed his wife and found the number was restricted. Since then he and staff at USP Leavenworth have made numerous requests to inquire as to why her contact has been restricted. According to BOP policy there is a process that needs to be followed when restricting a spouses communication and FCI Leavenworth and Florence is in direction violation of that. Not only have they failed to notify Eric of such restriction they have failed to show that proper procedure was followed.
Both the Wardens and SIS offices at FCI Florence and FCI Leavenworth are in violation of the BOP/DOJ program statement OPI: CPD/CPB NUMBER: 5265.14
As there was no incident report written or delivered to Eric the following procedure was not followed
this means the prison violated section 541 subpart B
(2) Where there is no incident report, the Warden:
(i) Shall advise the inmate in writing of the reasons the inmate is to be placed on restricted general correspondence;
(ii) Shall give the inmate the opportunity to respond to the classification or change in classification; the inmate has the option to respond orally or to submit written information or both; and P5265.14 4/5/2011 Federal Regulations are shown in this type. Implementing instructions: this type. 12
(iii) Shall notify the inmate of the decision and the reasons, and shall advise the inmate that the inmate may appeal the decision under the Administrative Remedy Procedure.
(d) When an inmate is placed on restricted general correspondence, the inmate may, except as provided in §§ 540.16 and 540.17: 28 §§ CFR 540.16 and 540.17 refer to Sections 8 and 9, respectively, of this Program Statement.
(1) Correspond with the inmate's spouse, mother, father, children, and siblings, unless the correspondent is involved in an violation of correspondence regulations, or would be a threat to the security or good order of the institution; The word "spouse" includes a common-law relationship which has previously been established in a state which recognizes this status. In states that do not, a common-law relationship is not considered "immediate family." For determination of applicable state laws, consult the Regional Counsel.
The warden immediately needs to remove the calling restrictions on Erics wife. And we request that the BOP, office of inspector general and the DOJ begin an investigation of illegal actions taken by Lt Wilcox, the staff and warden at FCI Florence and now FCI Leavenworth. Below are details of the assault and torture that resulted in Erics transfer and time in the specialized housing unit.
USP Leavenworth has notified Eric he will not receive medical care as long as he is striking and he has been taken off the list to receive glasses. He has been on the list for about a year and a half at this point and currently has no glasses and this is not only a safety risk but makes it near impossible for him to communicate by mail.
August 17th 2018
At FCI Florence Lieutenant Wilcox attacked Eric without provocation on August 17th and then he was assaulted by 5 guards in the hallway outside Lieutenant Wilcox's office on camera as he lay limp on the floor while officers beat him kicking his head and stomach ribs and chest. He was then held in a 5 point restraint bed for 7 hours in his own urine and blood without proper medical attention. The restraints have resulted in nephropathy in his wrists still to this day are numb and this suggests he is permanently injured. As well as any brain injury which an MRI will be perused to show this could be causing his increased migraines and dizziness. He was denied medical attention both at this point and for the next 6 days before he was moved to USP Leavenworth. After the torture on camera in the 5 point restraint bed Eric was transferred illegally to USP Florence without any authorizations from the Grand Prarie texas OR any management variable which has resulted in already one denial of transfer since the staff at FCI Florence has failed to provide any transfer documents or reports as to why this transfer ever happened. He was held in a cell clogged with someone elses feces and tortured with strobe lights overhead for 4 days. Medical made an attempt to visit Eric and was turned away bu the guard outside his cell which again was captured on camera. He was not given any medical attention while in Colorado. Nor was he given access to his lawyer which was both requested by him and his Lawyer many times both to FCI Florence and USP Florence even during the time in which he was coerced and forced to sign a statement. Told by SIS he will not be able to speak with his lawyer until he signs. And even after the promise he was still denied access to his lawyer. Eric was then again without authorization from the office in Grand Prarie to USP Leavenworth while he is still held under the jurisdiction of the warden of FCI Florence. FCI Florence has taken away his ability to visit his family at USP Leavenworth.
A motion to preserve all video outside lieutenant Wilcox's office, the room Eric was held in a 5 point restraint and outside his cell at USP Florence so all video destroyed will be an apparent effort to destroy evidence of his assault and torture