URGENT! Call to Help Eric King Beat Retaliatory Charges **UPDATE**
UPDATE 1/30:
At this point we have been made aware Eric is still under the custody of Englewood even though he is in Florence. It is them bringing these charges and them investigating this week leading up to his hearing on Friday.
This week we want to focus on calling into Warden Denham at FCI Englewood and call as much as possible. She has available to her an email with details about the incident and a letter sent via mail so they are well aware of the situation
(we will also continue to call the BOP)
Call in script for calling into Englewood:
 FCI Englewood: 303-763-4300
email: ENG/[email protected]
(Ask for Warden Denham, If you can't get her ask for the Assistant Warden Chief Officer, the Chief of Security, a Lieutenant and so on. Don't accept a no for an answer)
"I am calling about a situation that played out in the visiting room at
FCI Englewood on December 19th 2016. Officer Ryan Eglington escorted
Eric King (number 27090045) into the restroom and while he was exposed,
threatened disrupt future visits with his family, as well as threatened
harm to his children. This is a very serious issue.
After you failed in being accountable for your staff breaking the law and threatening to
harm children, Eric was brought up on charges on January 6th 2017, the
SAME day that he was told he would finally get an answer regarding this
incident. These charges are retaliatory. Prisoners should not be
punished for seeking treatment free from harassment and threats. The
charges need to be dropped now, and you need hold the officer
accountable".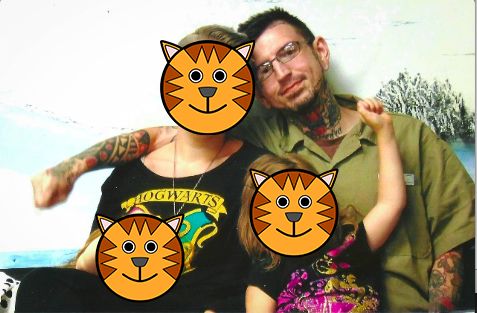 URGENT!!! PLEASE CALL IN FOR ERIC KING!
We expect Eric to face a disciplinary hearing this Friday (January 27th) for a write-up filed against him in retaliation for him attempting to hold a guard accountable for their actions in the visiting room. Call in to the Inspector General and Bureau of Prisons (BOP) to demand that they investigate this in order to dismiss the disciplinary charges without upping his points; let them know we will not let this go on without a fight.
Below are some more details of the situation:
On December 19th at FCI Englewood during Eric's visit, Officer Eglington followed Eric into the bathroom and began to harass him while Eric was attempting to use the restroom. When Eric did not respond, Eglington stated that he was going to ruin every visit Eric has and that he was going to have his boys assault Eric's children. Eric and his partner immediately called the Lieutenant on duty and Officer Eglington was removed from his post that night; the officer was also given a warning for his behavior.
During the next visit on December 23rd, Officer Eglington was assigned the same post in the visiting room and the children were forced to interact with him. Because of this, Eric filed all of the internal forms (BP9) required by the facility to request that Eglington get removed from visitation duty so that the children did not have to endure these emotionally stressful interactions and then feel unsafe during their visits. Eric's partner also filed a report with the inspector general. The facility let Eric know that he would have an answer on Friday January 6th regarding his complaints.
However, on January 6th, Eric's partner went to visit him only to be told that he was relocated to Florence awaiting disciplinary charges. The disciplinary charges could further limit visitation/phone calls/access to commissary (which as a vegan is extremely crucial because the BOP only guarantees one fully vegan meal a day). The disciplinary charges will also increase his point level and even possibly relocate him to a disciplinary yard or a prison with much higher security. This would further isolate him from his family, friends, and supporters for the rest of his prison sentence.
It is very clear that these disciplinary charges are retaliation for the incidents that occurred in the visiting room. We CANNOT let them do this to our friend and comrade. We believe that the hearing will be this Friday, January 27,, which means we only have a few days to help our dear friend.
Please call the office of the inspector general and the BOP's oversight and review division to let them know that these disciplinary charges are retaliation from his attempt to hold a guard accountable after threatening two children. Ask the Inspector General to investigate the complaint.
Below is a script to follow as well as the contact information for the Inspector General and BOP.
Hi I am calling regarding Eric King, who is a prisoner at FCI Florence. His inmate number is 27090045. On Dec 19th a guard at FCI Englewood threatened Eric's children and internal complaints were filed about the guard's behavior. When those complaints went unanswered, a complaint with the Inspector General was filed on Jan 3rd and then again on Jan 12th after Eric was brought up on retaliatory charges. So that Eric is not punished for pursuing the proper channels to ensure his and his visitors' safety, we ask that you please investigate the situation in order to dismiss these disciplinary charges without upping his points and respond to these complaints.
BOP general number: 913-621-3939 speak to the operator and ask for Sarah Revell —- Feel free to email too! NCRO/[email protected]
Thank you so much for responding to this call to action!
-EK Support Crew
update: It seems there are no disciplinary hearings this Friday so we are looking at Friday February 4th