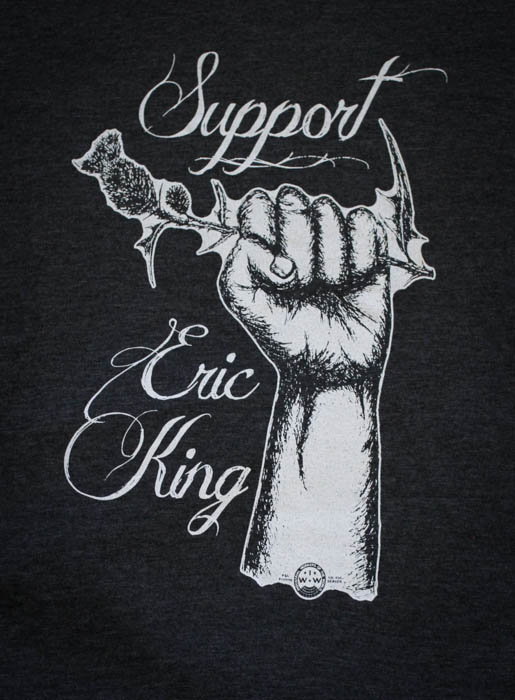 Sentencing Set: Tuesday, June 28, 11:30am
The sentencing date for Eric has been set for Tuesday, June 28th at 11:30am. Help us pack the courtroom!
Details:
Tuesday, June 28
11:30am (arrive by 11am!)
US District Court
Courtroom 8A (District Judge Gary Fenner)
400 East 9th Street
Kansas City, MO 64106
Note: A valid state-issued ID is required for entry into the courtroom, as is going through a metal detector.
We're hurriedly arranging a solidarity event in KC and housing options for people coming from out of town, so keep an eye out for further logistical details as we confirm them. In the mean time, start making your plans to pack the courtroom with us!
As EK's transfer to a federal penitentiary looms, we are working hard to raise support funds to help him through the next 8+ years. Please donate to his support fund at http://fnd.us/c/316cDf/sh/a4jVK6. You can also get a kick-ass support t-shirt when you donate $20 or more!
To order a shirt, donate and then email us at erickingsupportcrew(A)riseup.net with your shirt size (XS, S, M, L, XL) and mailing address. You can also email us to get a mailing address for donations by check or money order.
And don't forget about writing to EK to help him through this stressful time! He always loves to hear from people, even when he can't respond to everyone individually.
Eric King
27090045
CCA Leavenworth
100 Highway Terrace
Leavenworth, KS 66048
Love and solidarity,
EK Support Crew