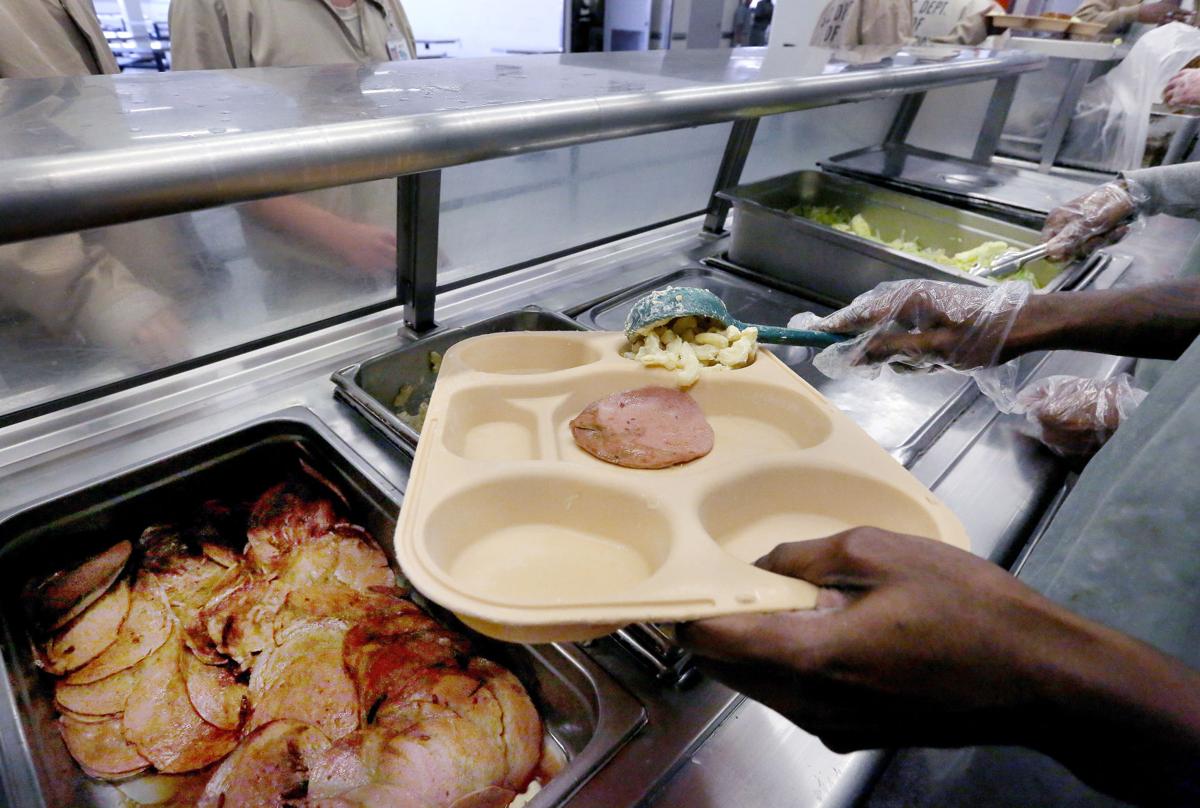 Eric is currently engaged in a long-running fight for adequate vegan food at FCI Florence. Every day there is some degree of struggle with the kitchen staff from the constant dairy and eggs served, the meat on his tray to the guards laughing as he is served soy mush "enjoy your VEGAN slop". When the facility is locked down or on a holiday schedule prisoners get "sack dinner" which is a bologna sandwich with cheese, Eric included. When he asks for a peanut butter sandwich (which is easy, no assembly required, a single serving of peanut-butter and two pieces of bread) he is told, "Oh we are 100% compliant, your vegan option is to take the meat off your sandwich".
With the constant barrage of lock-downs there are weeks in which prisoners do not even have access to commissary which is necessary to supplement the BOP's idea of vegan nutrition. So, lock-downs can often mean living without the knowledge of where food is going to come from.
Eric has filed a complaint on both the quality of the food which is not compliant with BOP regulations for a vegan tray, and the lack of vegan options. Eric is aware the "soy" he is fed comes without a label to confirm it is in fact vegan (a problem in the past). His complaints were denied, and he is now moving to the next level which is filing a complaint to the regional office and he plans to take this as far as it needs to go until there's substantive change.
—
*Update*
EK submitted a BP-9 about this issue, which is essentially the second step in filing a complaint when it is not addressed.  The BP-9 goes to the warden and asks them to address the situation. It read as follows:
"No where on the National Menu does it say "soy chunks" or "soy in water". On March 12th There was no fruit given, which is against the menu plan. On March 11,12,16,18, and 25, I was served group up soy with no seasoning or additives. The menu says 'pasta soy', 'soy ziti', 'soy fajitas', etc. That is what I am supposed to be getting, and that is not the case. The BP-8 response from the kitchen does nothing to address this issue. It's been happening for months despite me bringing it to the kitchen boss and being assured it would end, this was over 2 months ago. Will be BP-10 and Law Suit Accordingly"
And here is the warden's response, clearly ignoring his complaints:
"Your request for Administrative Remedy dated March 25, 2018 and accepted in the A.R. Program on March 27, 2018 has been reviewed. You allege the institution is not providing meals in accordance with the National Menu and policy. Specifically you allege that there was no fruit served on March 12, 2018 and that "soy chunks" have been served instead of the proper no meat alternative, and that the soy products being served are not seasoned. As relief, you request to be provided with soy meat loaf or tofu lasagna as the no-meant alternative served.."
"..the no-meat alternative served at the institution is in compliance with the national menu. Soy meat loaf and tofu lasagna are not offered as an alternative on the 5 week menu cycle. The use of soy chunks as well as all non-meat options, are purchased from approved vendors adhering to strict specifications"..
—
Please join us in supporting Eric through this time, drop a letter in the mail and please be alert that in the future Eric may need you to take action regarding this particular issue. Thank you so much for you continued support.
In solidarity –
EK defense crew