After all the necessary paperwork was filed, and a marriage license was received, on Monday, June 6th  Eric King and his partner were married by a good friend in Leavenworth, KS.
They had been supporting one another in a wonderful partnership and decided, especially in anticipation of Eric's 10-year prison sentence that it was time to get married.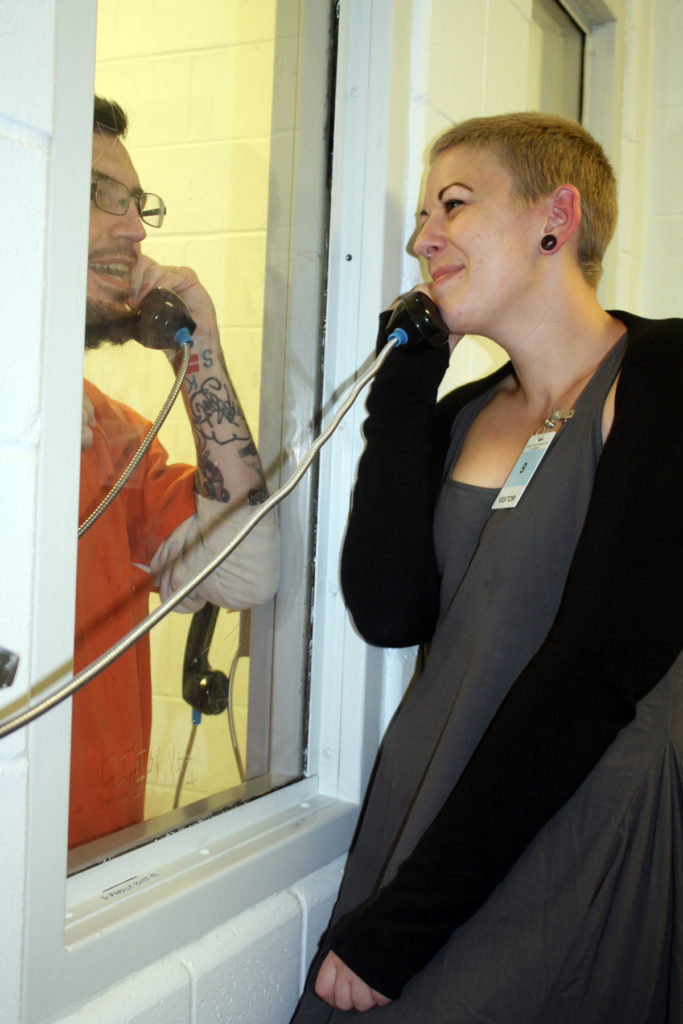 (from Eric's partner)
 "Even though it was a happy day no moment seems to be absolute when dealing with state oppression and such institutions of slavery. Even the most beautiful moments will always be tinged with stress and sadness. With time that sadness is going to fall away and what we have left is a memory of creating something so beautiful that it tears through the intended misery that the state is attempting to inflict through the ridiculously long sentence. Moments like this are a beautiful reminder that standing together we are strong enough to displace their torment.
It was wonderful to see him. He was so happy and surrounded by folks that love him. We made promises to always help each other be better and work to fight oppression. To work together as comrades, friends and partners to build something that the state cannot touch..
I guess I will add. After all the horribleness with the guards I had to walk into the room, stand against the glass and look into his eyes and breathe and fight to connect. That place is built to tear those connections down and it was so important to be able to fight to be present. That was a lot harder than I anticipated even with someone who I share such a deep connection with. And after that… there was just so much laughter and silliness in that room the entire visit"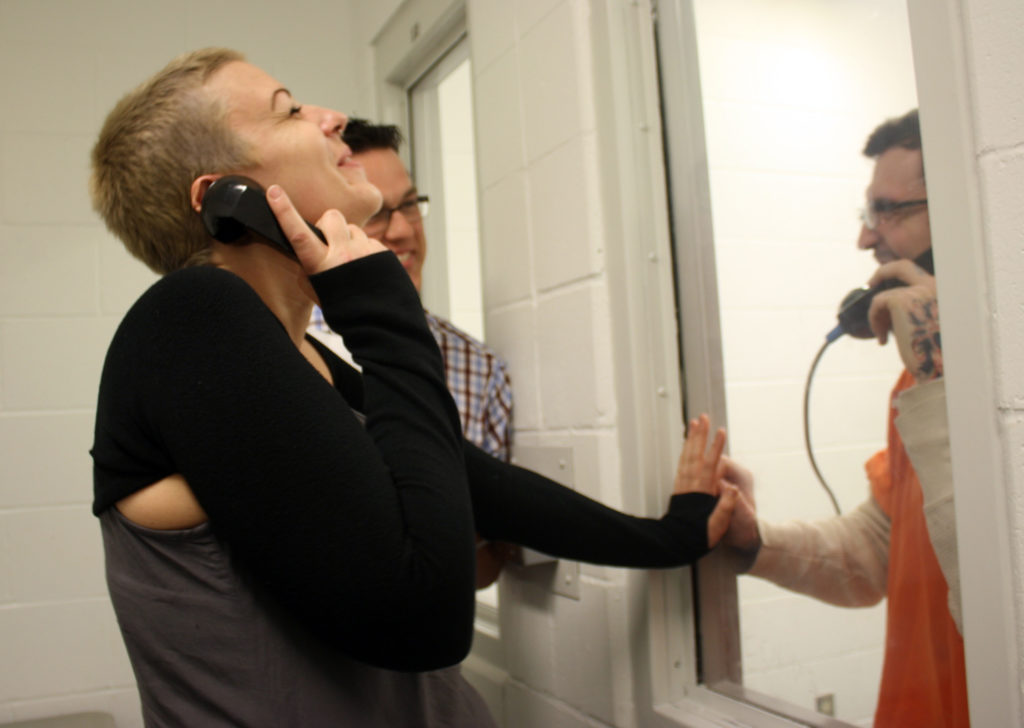 The path to the day did not come easily, CCA Leavenworth took every chance to make things difficult for his partner and friends coming in, anything from finding dress code violations that weren't there to making his partner stand up in front and be inspected by the chief of security. They finally decided that her attire was acceptable. And then they tried to impose "new" rules that left one of the witnesses out from entering the room and even tried to claim one of them had been taken off the list by Eric. Everyone stood their ground and were finally allowed into the room.
This was a day similar to a visit, a phone call or a great letter where Eric could escape with the words from someone who truly cares for him. We should all know June 6th, 2016 is a day that they will always remember, and it is clearly a day that will allow them both to get through this time together that much more easily.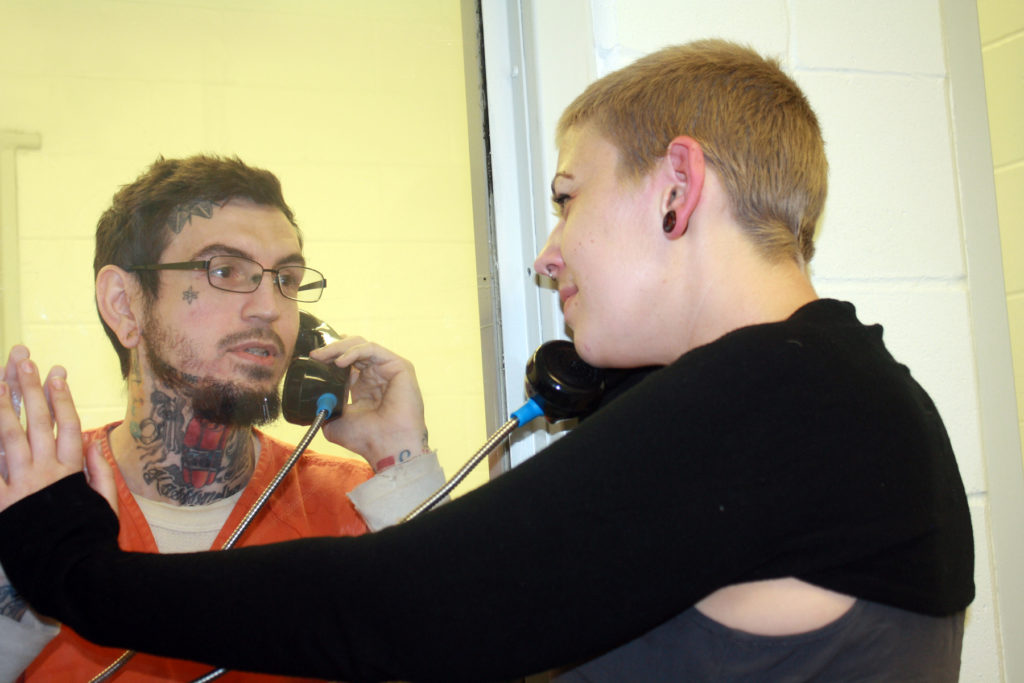 (from Eric)
"We worked for this, we wanted this, it wasn't easy but we made it happen and overcame their nonsense. It gives me lots of comfort and strength. This really beautiful moment takes away the sting of what is coming up… we re-appropriated this moment from them and that is bad ass. When we think back on this worst period, I will be able to look back on this blissful moment instead of the scariness of sentencing. That is the worst the state can throw at us, and we just eclipsed that. One of the best parts to me was seeing my friends and partner overcoming their bullshit that day. Their every attempt to put us off they just plowed through it. It makes a world of fucking difference having support from folks. There are so many people in here who are just so depressed because their partners, their loved ones, and their best friends just walk away from them. I have had that happen to me and that hurts so bad, there is no explanation and no closure. So to have someone like my partner and friends see this shit out it makes me feel like I am still alive and not buried in here. Even though I know that is not going to happen, the state still creates that fear when you see it all day long. That feeling isn't mine, but it is one the state projects on me. That is where the people I love keep me grounded and in the present and that is very rare in here. It helps you know there is still life out there and helps you not just fall into the trap of prison negativity and putridness so even within the constant darkness it is my loved ones that bring the stars to me, the mountains of Scotland and the reefs in Hawaii. It saves me from prison becoming my whole world because when that happens you drown."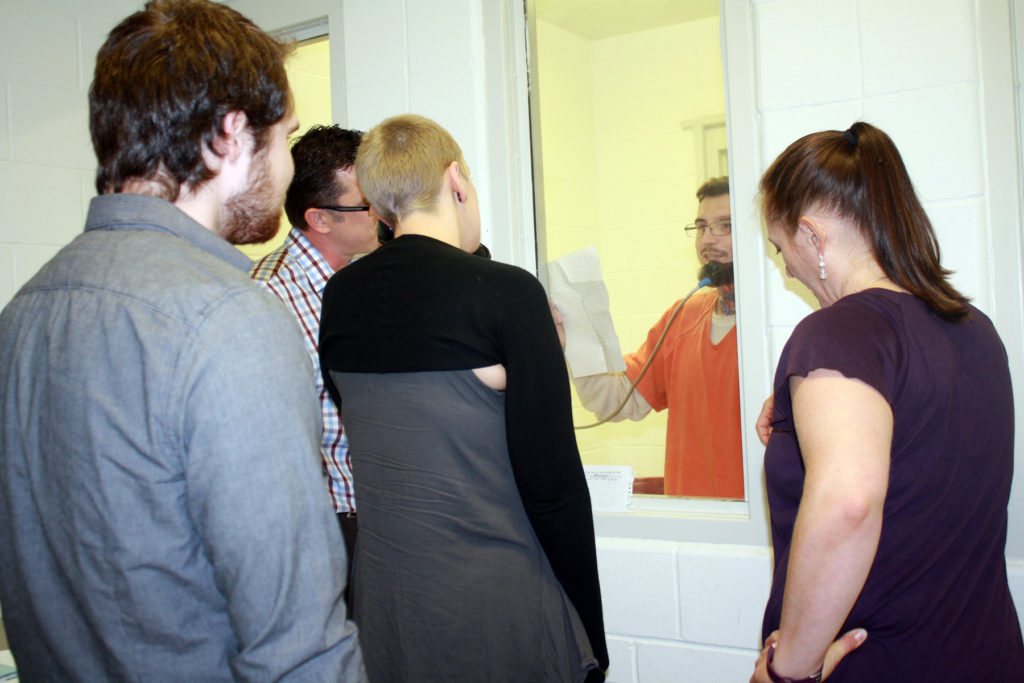 This is an announcement to everyone out there that it's not always a struggle for Eric in prison, but that's because he has people like his partner in his life, and all of us out here who support, care for him, and stand with Eric. We know that it's a fight for Eric every day in there, but he knows that we are out here joining him in that fight.
So, we say congratulations to Eric and his partner!
And you should feel free to do the same by sending celebratory messages to: [email protected]
Or to EK here:
Eric King
27090045
CCA Leavenworth
100 Highway Terrace
Leavenworth, KS 66048